Dili Film Works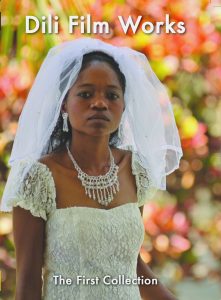 The First Collection
Three short documentary films and two short dramas made by Timorese filmmakers: Tais market, on the women who weave and sell traditional textiles at Dili's tais market; Manu futu, on cockfighting; Salvador, about a young man who came to Dili to enter university but failed and now sells phone cards on the streets; Vagabond, a comedy about a man who has a succesful dog-meat restaurant but is plagued with bad luck with women.
1. Tais market (documentary) dir. Irim Tolentino
2. Manu Futu (documentary)  dir. Bety Reis
3. Salvador (documentary) dir. Jose da Costa
4. Vagabond (drama)  dir. Bety Reis
5. Nit-picking (drama) dir. Fatima da Costa.